The men killed in the attack
on the USS Liberty
This information was compiled by USS Liberty survivors Jim Ennes and Joe Meadors at USSLiberty.org.
If you are not yet familiar with the deliberate Israeli attack on the USS Liberty, please read the findings of the Independent Commission of Inquiry, composed of three Admirals and Generals of the US armed forces and one ambassador, including former Chairman of the Joint Chiefs of Staff Admiral Thomas H. Moorer and Medal of Honor recipient General Raymond G. Davis.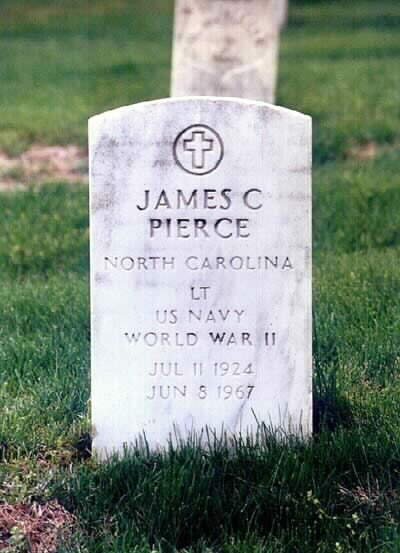 LT James Cecil Pierce, USN, 649805/6462
Born 11 July 1924, Clinton, North Carolina
Active duty since 6 August 1941
Wife: Pauline M. Pierce, Virginia Beach (died later)
Parents: deceased
Died in Naval Security Group (intelligence) Department spaces
while destroying registered publications
Wife: died soon after.
Buried: Arlington National Cemetery, grave 8576R, Section 13
Read more...
Jerry was born and raised in Puyallup, Washington, and completed almost three years at Ames State College before leaving to join the Navy. Read more...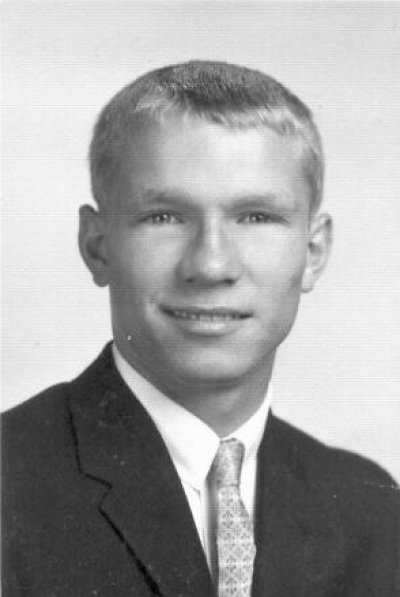 Thomas Ray, affectionately known as Tommy, was born in Springfield, Ohio on February 1, 1944, to William R. and Anna (Fay) Thornton. Tommy has a sister, Joann Nuss, who grew up with Tommy when they lived on North Race Street. After completing grade school, he attended North High School. Tommy was a member of the track team and distinguished himself during the period 1960 through 1962 when he was awarded trophies for his accomplishments. Read more...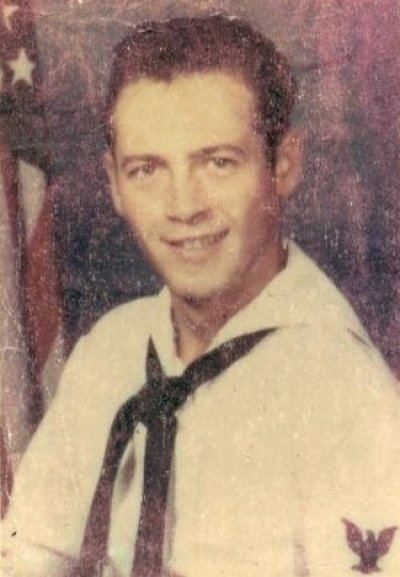 QM3 Francis Brown, USN, 778 76 70
Born 6 May 1947, Albany, New York
Active duty since 6 August 1964
Parents: Mr. & Mrs. Wade Brown, Troy, NY
Died on bridge while operating the helm Read more...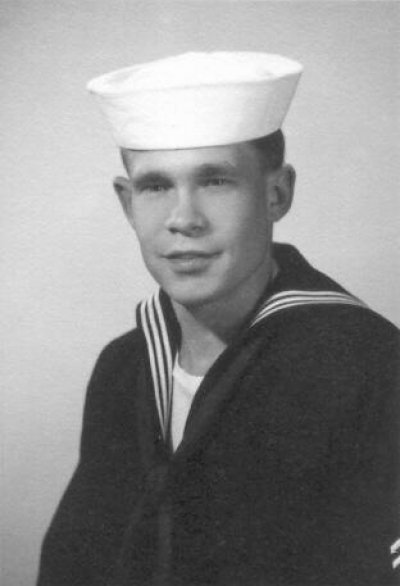 Everyone has heard of Washington, D.C., and some know about the space needle in Seattle, in the state of Washington. Not many people know about Washington, Missouri.

This community was the birthplace of James Lee Lenau. Read more...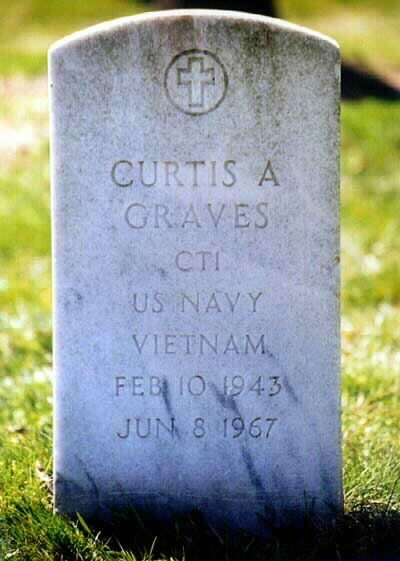 CT1 Curtis Alan Graves, USN, 519 58 24
Born 10 February 1943, Grosse Pointe Farms, Michigan
Active duty since 22 August 1961
Mother: Florence McCullum Graves, Ft. Lauderdale, FL
Father: deceased
Died in Naval Security Group (intelligence) Department spaces
Buried: Arlington National Cemetery, Grave #3773, Section 67
Remembrance: Memorial display planned for Military and Space Museum,
Frankenmuth, Michigan (dedication summer 1990).
Remembrance: Graves Hall (barracks) in Pensacola, Florida. Read more...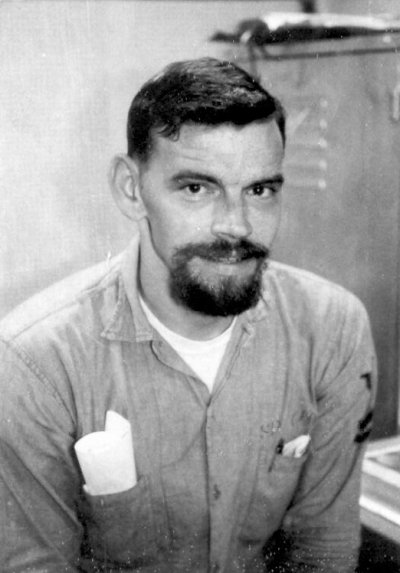 There was a very happy day in Brackenridge, Pennsylvania. The date...February 15, 1937. The day began normally for John and Marion Spicher but a special event would forever etch this date in history. Their son, John, was born and he fulfilled their dreams.
John attended St. Joseph's school in Natrona, PA, and was given the nickname Butch. This was a fond acknowledgment of a gentle giant who liked to fish. He was a great cook to boot and baking was his specialty. He also enjoyed auto mechanics and was known to take his car apart and put it back together, just for fun. His reputation was known throughout the community and the name, John Spicher, was recognized by all. Read more...
CT3 Philippe Charles Tiedtke, USN, 914 32 84
Born 17 October 1944, Santa Cruz, California
Active duty since 2 September 1964
Parents: Mr. & Mrs. Arthur L. Tiedtke, Modesto, CA
Died in Naval Security Group (intelligence) Department spaces
Buried: Lakewood Memorial Park, Hughson, CARead more...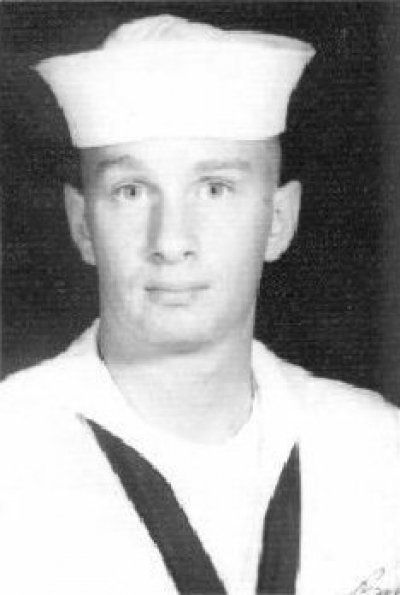 Bob Eisenberg and his best friend, Ted Plante, enlisted in the Navy together in February, 1964, about 18 months after graduation from high school. After boot camp together, Bob went to CT school and Ted went to ET school.
The two stayed in frequent touch and coordinated leave together just before Bob's assignment to USS Liberty. During that leave, Bob bought his dream car, a 1967 Pontiac Grand Prix convertible and the two double-dated until they returned to their respective duty stations. Bob promised to return one day for his best friend's wedding. Liberty sailed from Norfolk on her last deployment May 2, 1967. Read more...
Duane was born in Fond du Lac, Wisconsin and lived most of his life there. His parents were Carlton and Esther Marggraf. He was their third child and only son. His two older sisters are Virginia (Ginny) Hoffman and Lorna Stopper.
During his elementary days, he enjoyed biking, Little League Baseball, Cub Scouts, Indian Guides, soccer, fishing and just about anything that boys get into. He liked to have fun. Read more...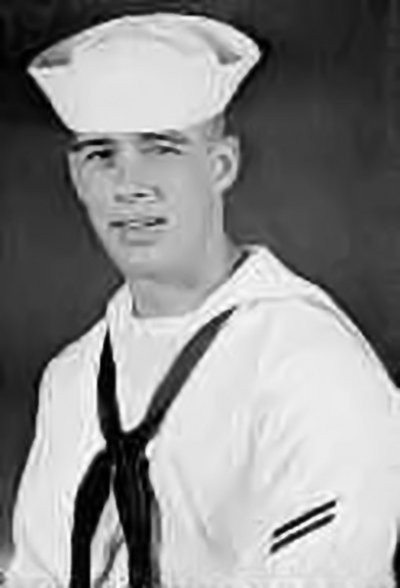 Wednesday, August 8, 2001
Memories of a lost sailor
Ithaca family touched by 1967 Israeli attack on USS Liberty
By STEPHEN LANDESMAN
Ithica Journal Staff
Jerry Smith recalls clearly the day his brother John was killed aboard the USS Liberty in the eastern Mediterranean.
He says he'll never forget June 8, 1967.
"I still get upset and choked up about it," Smith said Tuesday by telephone from Rochester.
Smith's brother, 24-year-old John C. Smith Jr., a graduate of Ithaca High School, was killed along with 33 other U.S. seamen on the Liberty when Israeli jets and torpedo boats attacked the Navy surveillance vessel at the height of the Six-Day War between Israel and the Arab states. Read more...
US Marine Corps Sergeant Jack Lewis Raper was a 1962 graduate of Cedartown High School, Cedartown, Georgia, and lived most of his life in Polk County where he was a member of the First Baptist Church of Cedartown. He is survived by his wife, the former Miss Sue Carter of Fitzgerald; by his daughter Trishia; two brothers, Don and Jimmy Raper of Cedartown; a sister, Judy, of Cedartown; and grandparents. Read more...
Philip McCutcheon Armstrong was a 1953 graduate of the United States Military Academy at Annapolis, Maryland.
His service included tours in USS Betelgeuse AKA-260 and USS Liberty AGTR-5 as the ship's executive officer. He was killed in the Israeli attack on USS Liberty when he was hit with aircraft fire while attempting to jettison flaming drums of gasoline. He was posthumously awarded the Navy Cross for this heroic act. Read more...
Lawrence Hayden, as remembered by his sister, Kathryn:
We called him Larry. My brother was adopted at birth by my parents while they were living in Houston, Texas. June 16, 1947 was an odd day for my parents. My mother was a patient in the hospital where a baby was born and thirty minutes after delivery, Mom was holding the baby in her arms. The baby was named Larry, and that's how it all started. Read more...
The dog days of summer were in full swing in Indiana during the middle of August, 1946 when David Skolak was born. August 12th promised to be another hot day and most people were trying to stay cool, but not David. He was ready for bursting onto the scene and did just that. That was the coolest thing that happened in Gary during the month. Read more...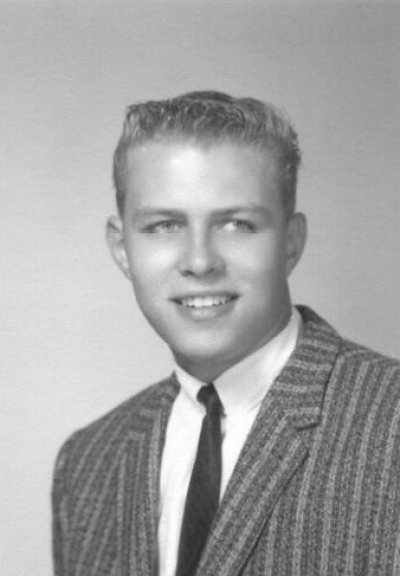 Chances are, on that fall day in 1945, when Richard Keene, Jr. was born in Batavia, in Genessee County, New York, Interstate 90, that connects Rochester and Buffalo, was not even a consideration. The trip then had to be made on a two lane road and it took hours to get from one place to another. Not so today.
Richard Keene, Sr. remembers the day his son was born because the war had just ended in 1945. He was stationed aboard a cruiser in the Pacific, somewhere off the coast of Japan, and believed, in some small way, he and others that served during the war, helped make the world a safer place to raise children. His sacrifice was to help insure the safety of his child, and the children of others throughout the world. Read more...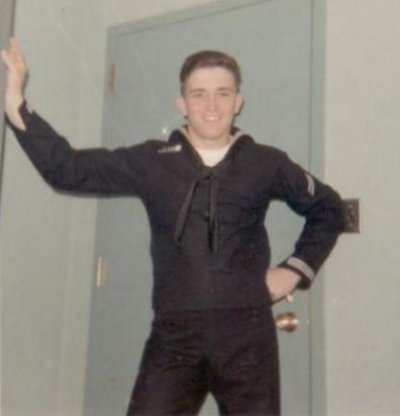 CTSN Carl Christian Nygren, USN, 788 37 16
Born 17 May 1945, Williamsport, Pennsylvania
Active duty since 19 August 1965
Parents: Mr. & Mrs. Arvid C. Nygren, North Babylon, LI, NY
Died in Naval Security Group (intelligence) Department spaces
Buried: Arlington National Cemetery, Mass Grave #1817, Section 34 Read more...
CT1 Frederick James Walton, USN, 236 31 86
Born 28 November 1935, Niagara Falls, New York
Active duty since 8 December 1952
Wife: Audry Jane Walton, #3 Deuro Drive, Niagara Falls, NY
Parents: Mr. & Mrs. Horace F. Walton, Niagara Falls, NY
Died in Naval Security Group (intelligence) Department spaces
- body recovered later Read more...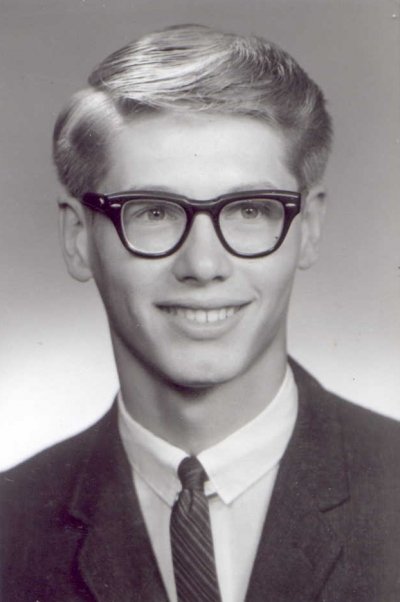 Eddie, as known to his family and friends, graduated from Susquehannock High School in Glen Rock, PA in 1964. He joined the Marines in October of that same year. He was smart, funny, kind and a wonderful son, brother and friend. His teachers often commented on how bright he was and how quickly he could comprehend any subject. He was a talented pool and chess player and enjoyed sports.
Eddie is survived and lovingly remembered, especially by his parents, brother and sister. Read more...
Eulogy by his daughter Deborah:
Who was Ronnie Campbell? That is what my Uncle Mike told me to find out. "Just the basic information", he said. His date of birth, where he grew up, his parents names, etc. Sounds like an easy enough task, doesn't it? After all, this was the man that brought me life. But, that question, "Who was Ronnie Campbell?", has always been a mystery to me. I never had the opportunity to know this man, never gazed up into his kind loving eyes, never heard the gentleness of his voice as he told me he loved me, and never felt the warmth of his arms as he held me. Sometimes we are dealt a hand of cards that we will never understand. I was born 5 1/2 months after my father was killed on the USS Liberty. I am now 36 years old and just beginning to find out what happened on that day in June of 1967. I am very saddened and disturbed by what I've read so far. Instead of bringing answers for me, my search has only brought more questions. Read more...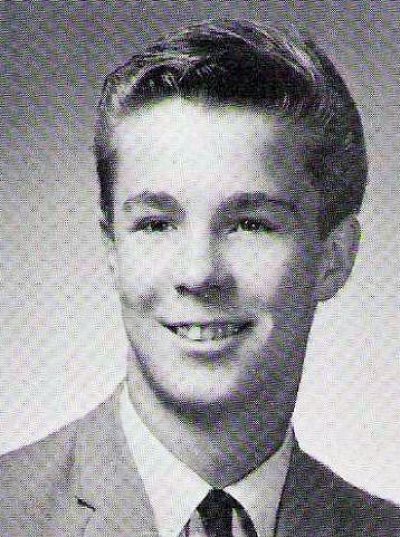 Alan Higgins was born in Weymouth, Massachusetts, on January 27, 1948, and enlisted in the Navy on September 16, 1965. His parents are Mr. and Mrs. Wilbur C. Higgins of Dover, Delaware. Alan is buried at Arlington National Cemetery, Grave #1773, Section 12. Read more...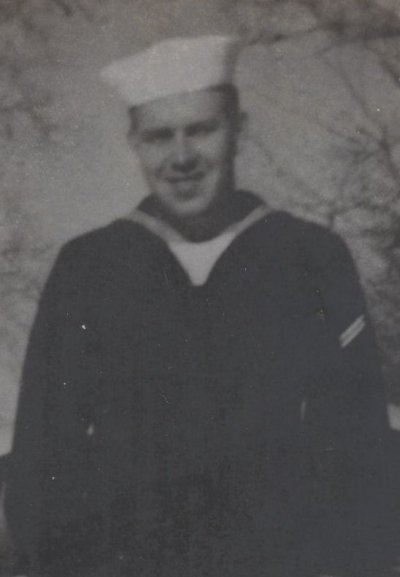 GMG3 Alexander Neil Thompson, Jr., USN, 770 47 21
Born 5 April 1943, Philadelphia, Pennsylvania
Active duty since 5 September 1963
Wife: Gail E. Thompson, 4 Crystal Drive, Warwick, Rhode Island
Parents: Mr. & Mrs. Alexander A. Thompson, Greely, Pennsylvania
Died in forward gun mount
Remembrance: Navy gunnery training building for the Aegis system
named in his memory in 1990. Read more...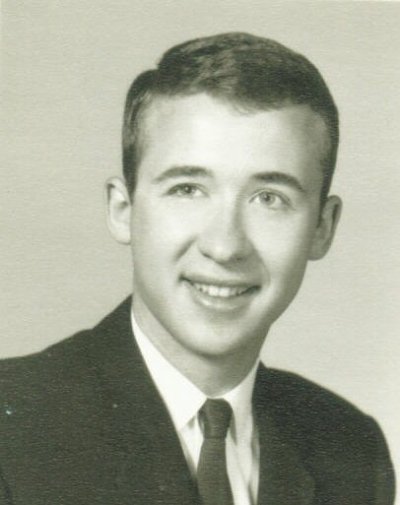 NORTH VERNON PLAIN DEALER
NORTH VERNON, INDIANA
THURSDAY JUNE 15, 1967
JERRY LEE GOSS IS DECLARED DEAD FOLLOWING ATTACK ON USS LIBERTY
Last Friday, when the United States navy informed Mr. And Mrs. Harry Goss of North Vernon that their son, CT3 Jerry Goss was missing following a bombing and torpedoing of the USS LIBERTY by the Israeli armed forces, there yet remained hope that he would be found safe.
Then, on Sunday, June 11, a Naval Lt. Commander came to the Goss home to bring the saddest of news; The Navy has information that Communication Technician Third Class Jerry Lee Goss has lost his life by drowning in a flooded compartment of the USS LIBERTY. Read more...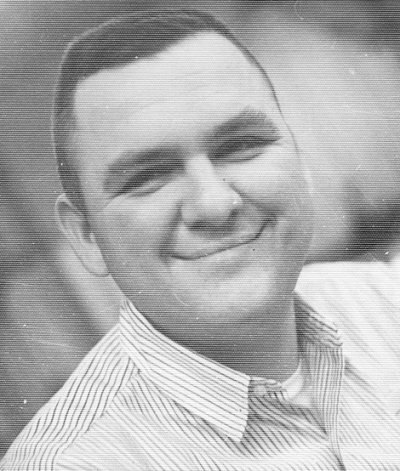 "Little did she know she kissed a hero".
By his wife: Barbara Lupton
That line is from a song recently published for a hero of the 9-11 disaster, but I think it stands for all heroes, and certainly the courageous men serving aboard the USS Liberty on June 8, 1967.
How do I describe James Lupton, my own hero? I've been searching for the words ever since he was killed, and still I haven't been able to find them. Read more...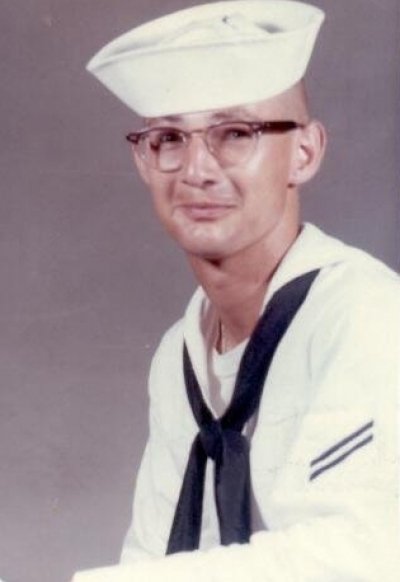 William Bernard Allenbaugh was born to William Francis and Elizabeth M. Allenbaugh on January 23, 1944 at St. Joseph's Hospital in Baltimore, Maryland.Bill's early years were spent in Gardenville, Md. His two sisters, Mary and Eleanor and brother Michael watched this mischievous kid grow into a gentle man who was admired by many. His primary education was at St. Anthony's School and from there he graduated to Calvert Hall College High School. His interests paralleled those of many boys with football and bowling topping his list. His friends piqued his interest in auto mechanics and together, they were known to dismantle and rebuild an automobile until it was road worthy. Read more...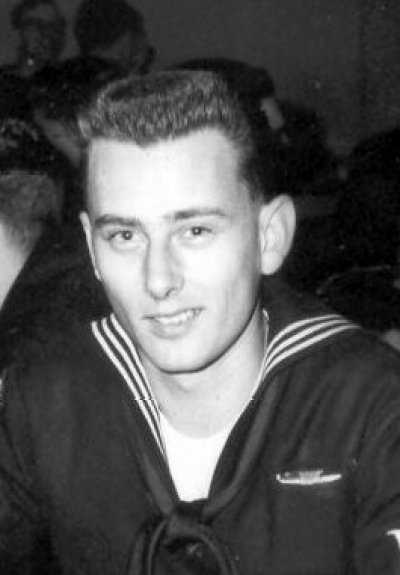 CT1 Warren Edward Hersey, USN, 903 67 11
Born 14 October 1943, Philadelphia, Pennsylvania
Active duty since 4 April 1961
Parents: Mr. & Mrs. Warren O. Hersey, Stoneham, Mass.
Died in Naval Security Group (intelligence) Department spaces Read more...
The date, 30 June 1946. A full year had nearly passed since World War II ended and global peace prevailed once again. The Linn family was celebrating a birthday, Ray Linn's 18th, to be exact. A few short months after that birthday party, Ray joined the navy. Read more...
SN Gary Ray Blanchard, USN, 771 77 22
Born 16 September 1946, Wichita, Kansas
Active duty since 11 February 1964
Parents: Mr. & Mrs. Earl T. Blanchard, Wichita, Kansas
Died on operating table 0315 June 9, 1967
Buried: Lakeview Cemetery and Mausoleum, Wichita, Kansas Read more...
Anthony Peter Mendle was born in Waterbury, Connecticut, and joined the Navy in 1964 at age 18.
CT2 Anthony Peter Mendle, USN, 777 62 87
Born 4 December 1945, Waterbury, Connecticut
Active duty since 11 August 1964 or 1965 (dates conflict)
Parents: Mr. & Mrs. John J. Mendle, Glendale, Arizona
Died in Naval Security Group (intelligence) Department spaces
Buried: Resthaven Park Cemetary (West), Glendale AZ Read more...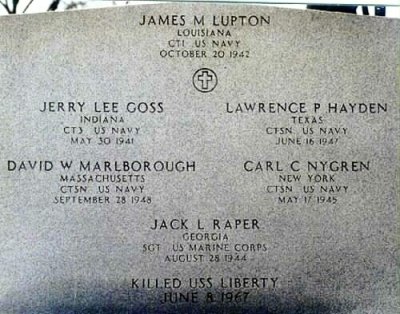 Our late son, David W. Marlborough, was born in Waterville, Maine on September 28, 1948. He was the middle son of a family of three sons. An older brother, John and a younger brother, Allan.
The family moved to Massachusetts in 1953. David started school at the Park Street School in West Springfield. A home was purchased in 1955 and David continued his education at the "Liberty" Street School, Van Sickle Junior High, and then at the High School of Commerce from whence he graduated in 1966. He was active in sports, was on the wrestling team and was also a Boy Scout and an Explorer Scout. Read more...
Carl lived all his life near Mount Vernon, Ohio, until leaving high school at age 17 to join the Navy.

His family reports that three girls came from different states for his funeral service. One from Boston claimed to be his girlfriend; another from another state also claimed to be his girlfriend; and one from New Jersey introduced herself as his fiancee'. Read more...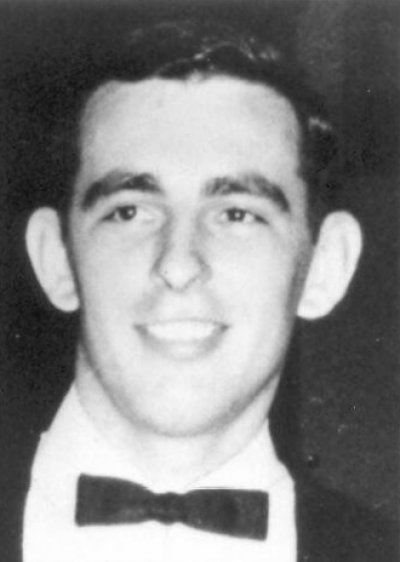 There could have been a light rain falling that morning, or the sun could have been waiting to burst on the scene. Such was the weather pattern in Yakima, Washington, and on the morning of September 5th, 1943, there was no difference. A ray of sunlight was evident when Allen M. Blue was born and a new life began. Read more...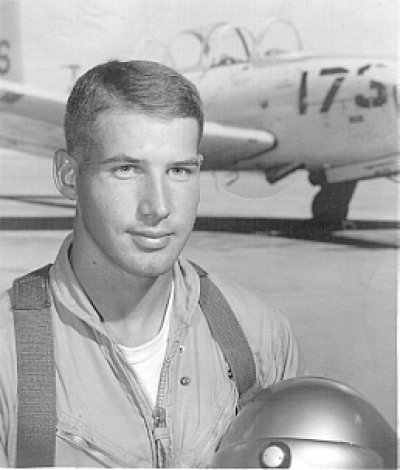 LT Stephen Spencer Toth, USN, 669613/1100
Born 12 September 1939, San Diego, California
Active duty since 5 June 1963
US Naval Academy, Annapolis, Class of 1963
Wife: Regina Chermont Toth, US Mission to Brazil
Avenida Morambi 3819, Sao Paulo, Brazil
Parents: Capt. & Mrs. Joseph C. Toth, USN, Virginia Beach, VA
Father: deceased - died about 1968.
Died 01 or 02 level, port side, of rocket fire
Received Silver Star for heroism during battle
Memorial display, Hall of Heroes, US Naval Academy, Annapolis, Maryland
Buried: U. S. Naval Academy Cemetery, Annapolis, Maryland Read more...
Melvin Douglas Smith, the firstborn child of Carl and Agnes Smith, was raised in Alamance, North Carolina, a small village near Burlington. Doug, along with his three sisters and one brother, always loved the beauty of water, and he grew up swimming and fishing. After leaving E. M. Holt High School at eighteen, he followed that love of water to the Navy, which he joined in April 1956. Read more...